Amsterdam – 11 October 2022 – 05:30 pm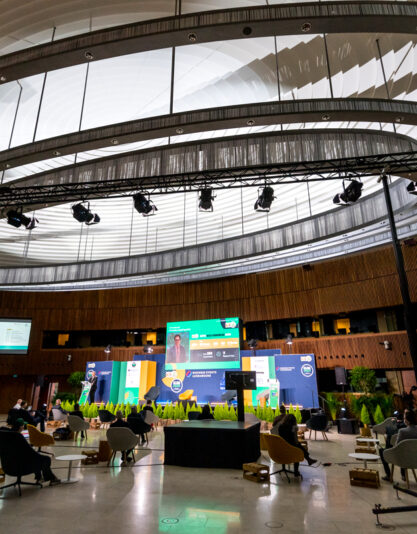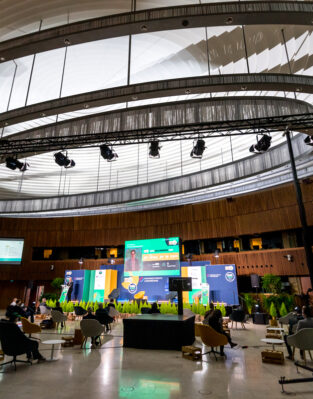 UNITING PEOPLE, SHAPING THE FUTURE
Do you want to organize a business event, incentive or team-building at a close distance? Come and meet the actors of the Luxembourg MICE market in Amsterdam.
Innovative, Green, and Modular, our partners are eager to present you the assets of their new offers adapted to the current stakes. 
Like Esch, European capital of culture, the immediate future lies in proximity and European innovation.
We look forward to seeing you in Amsterdam, in venue that fits the slogan « Uniting People, Shaping the Future ».
BUSINESS EVENTS LUXEMBOURG

You want to organize a business event, incentive or team-building? Have you imagined holding it in the Grand Duchy of Luxembourg? Let the teams of Business Events Luxembourg accompany you to design the event of your dreams. We will have the pleasure of helping you discover the hidden gems of an authentic destination in the heart of Europe. We will put you in touch with the most qualified people to find everything you need for the smooth running of your event. 
Are you wondering why you should hold your event in Luxembourg? The answer is simple. Luxembourg is the best place to surprise you and to make your guests discover unexpected places full of beautiful surprises. 
Do you want to be in the heart of a business-oriented environment? The Kirchberg district of the city of Luxembourg, home to financial institutions, world-renowned and innovative companies, and the headquarters of the European Union institutions, is an obvious choice to create a positive impact for your business events.
On the other hand, you want to discover some unexpected experiences? Discover unique and authentic places? Luxembourg offers a wide range of venues to host your event, from the restful and green forest in the north of the country, to the vineyards in the east reflected in the Moselle, to the historical sites near the capital or the 7 castles courses.
So what are you waiting for to contact Business Events Luxembourg and plan your next event in our beautiful country? 
Let us guide you through a unique and authentic Luxembourg.

Benoît WELTE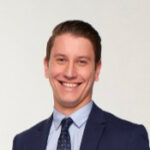 Partners Manager
EUROPEAN CONVENTION CENTER

The European Convention Center Luxembourg (ECCL) is ideally located in the heart of the business district of Luxembourg City with easy access to the city centre and the airport thanks to the free public transport system in place in the country since March 2020.
As centerpiece of the Convention Park Luxembourg, the ECCL is surrounded within walking distance by 785 hotel rooms, various restaurants and bars, shopping facilities, 2 museums and an emblematic concert hall.
The ECCL boasts 2 large plenary rooms, an amphitheatre, up to 3,600 m2 of bright and modern foyers, 11 top-of-the-range conference rooms, 30 briefing rooms as well as a digital in-house studio spread over 2 buildings, which are ideal for all type of events; small or large business meetings, conferences, conventions, exhibitions and corporate events.
Home of the Council of Ministers of the European Union three months per year, internationality is lived and topics that influence the world are discussed. Accordingly, most rooms are technically equipped to a high standard with state-of-the-art (video) conference technology, translator booths and audio technology as well as high-performance wifi internet connection.
Stay relaxed with our Easy Event Package Plus, which includes audiovisual equipment with on-site technician, personalized signage, reception, cleaning, security, VIP parking, customizable WIFI, and much more.
In short, get inspired by the greatest moments in history and bring your own event to life with all our included services that allow you to work in optimal conditions and facilitate the organization of your next event.
Lise GRESNIK DELAUNAY
Sales & Marketing Manager
Luxembourg Congrès
1, rue du Fort Thüngen ¦ L-1499 Luxembourg
ROYAL HOTEL & RESORTS – LUXEMBOURG 5* Superior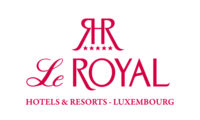 Situated in the heart of the city, Le Royal Hotels & Resorts – Luxembourg 5***** Superior is located next to the financial and historical district, the European institutions, and the elegant shopping areas.
Member of The Leading Hotels of the World, we offer 210 rooms and suites, as well as fresh dining options that bring our hotel into a new era of luxury.
Thanks to our premier meeting rooms, as well as our cutting-edge video-conference system, Le Royal Hotels & Resorts – Luxembourg is a preferred destination for business travellers.
We offer a dedicated space of 900 square metres together with an outside terrace that can host up to 1 000 guests. Our 9 versatile and elegant meeting rooms are tailored for almost any kind of event from weddings, banquets, catering events to cocktail parties, corporate board meetings or full-scale international symposiums and conferences. Most of the meeting rooms benefit from natural daylight.
Hotel facilities on-property also include a heated indoor swimming pool, a hammam, sauna and fitness machines that are accessible all year round.
Our concierges are active members of the oldest and most prestigious hotel association, the International Union of the Golden Keys. They have the skills and the contacts to open doors that no others can.
Overall, Le Royal Hotels & Resorts – Luxembourg is famed for its attentive and individualized service, a truly ideal address for both business customers and leisure seekers. 
Iuliana GANA
Sales Executive
Luxexpo The Box is the ultimate venue in and around Luxembourg for promotional, commercial and festive events. Founded in 1954, Luxexpo The Box has since become one of the safest, most influential and best equipped event venues in Central Europe. With a team of multilingual, versatile and creative people and a space of over 34,000 m2, the organizer is ready to translate any idea into an extraordinary event experience, while always prioritizing compliance with health and safety measures, but also remaining conscious of its ecological footprint.
Operating in an ever-changing environment, Luxexpo The Box offers a venue that combines exceptional design with state-of-the-art event technology to create an inclusive and engaging environment for all attendees, whether they are onsite or watching events from virtually anywhere else in the world.
With its annual shows: Vakanz, Antiques and Art Fair, Springbreak, The Box Street Market, Home Expo and Expogast, The Box continues to prove its inventiveness and event creativity.
Jaqueline TERRES
Key Sector Manager
https://thebox.lu/

Luxexpo The Box
10 Circuit de la Foire Internationale
L-1347 Luxembourg-Kirchberg

Copyright Header: Marie de Decker